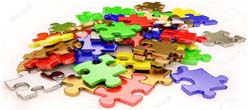 Construction and Projects
Troy Corporate Attorney's construction team offers a full range of construction legal services to both domestic and international construction projects and we work closely with our property and litigation departments to provide a full service to our clients.
Our non-contentious construction work often involves working with a firm's property lawyers and we always ensure that our advice is delivered in the context of the whole transaction and the commercial drivers behind it. We are also able to call upon specialists elsewhere within the firm when necessary to advise on matters such as project finance and banking, tax, health & safety, and The Tanzanian Procurement rules compliance and competition.
We understand that most clients would prefer to resolve their construction dispute without resorting to formal dispute resolution and we are well versed in the use of alternative dispute resolution techniques including negotiation, mediation, conciliation, joint expert determination and dispute review boards. When full scale litigation or arbitration is unavoidable, we will staff the matter with an experienced partner-led team who will deal with the matter in the most cost-effective manner and will strive to achieve the most commercially advantageous solutions for our client.
We advise both employers and contractors on all types of construction disputes whether adjudication, expert determination, litigation and national or international arbitration .