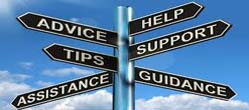 Employment and Labor relations
Strategic employment advice is a key contributor to any business and assists in planning and decision-making. Employees are a valuable asset and the ever-changing environment of employment law means it is vitally important that employers stay abreast of changes and understand their full impact.
At Troy Corporate Attorneys our employment lawyers recognize the need for timely commercial advice and solutions to employment law issues. We provide a value-for-money, partner-led service, and our specialist team of employment lawyers advise companies, senior executives and individuals on all contentious and non-contentious employment and partnership matters.
As experts in employment law, we work with our clients to resolve their employment issues and have Employment Tribunal and High Court experience.
Our clients include large multinationals, start-ups, senior executives, individuals and insolvency practitioners. We also work with global clients and have a full understanding of cross-border and cultural issues. Above all, we work with our clients in strictest confidence, to facilitate solutions and achieve their objectives whilst providing a clear and competitive cost structure.